Last week my sister sent me a text to ask what our girls want for Christmas. I hadn't thought about it much—except for wanting to replace their overpriced watches from last year (looked great but didn't last) or get them new undies while they're on sale. Is underwear a good gift for kids aged six and eight?… I guess not. Which is why I passed the question on to my kids.
When I asked the girls what they wanted for Christmas they continued playing as they replied with a dismissive "I don't know." They didn't seem fussed on my question, so I pressed a little more. There must be something they wanted, so suggested they have a think and maybe we could go to the shops to have a look around.
That's when I stopped. The irony of believing Christmas can be quite consumeristic, yet finding myself asking "What do you want? Where do you get it from?  How much is it? What else would you like?"
In the last two weeks, our extended family has begun the Christmas conversations. You know the ones: Should we do secret Santa (never a secret) or just buy for one person? What is the price limit? Should we buy lots of small gifts, no gifts, or just buy for the kids? And what about those who don't have kids? What's easiest, fairest, and most filled with the 'Christmas spirit'?
We write lists, screenshot items, drop subtle hints: "How nice is this picnic set, such a great gift idea!" Then in fear of missing out, we end up buying it for ourselves, reasoning "it's Christmas after all, it's been a crazy year, we deserve it".
But as I stood in my lounge room watching my children make yet another mess with paper, glue, and endless papercrafts I caught the juxtaposition. They were happy with what they had, yet I was generating a sense of want and need in them.
I was getting swept up into the fluster of who wants what for Christmas, even though deep down we all understand that Christmas is not about the gifts at all. We intrinsically know it's a time to value those who matter most in our lives. So, upon reflection…
We decided this Christmas is going to be different.
This Christmas will be a Christmas marked by generosity. Remembered not by what we get but by what we give.
This afternoon I sat with my girls and we wrote a different sort of Christmas list. As we enter December, I invite you to do the same.
Here's how it works:
Write a list of people in your life who you are grateful for this year.
Next to each name, write why life feels richer and more meaningful with them in it.
Lastly, write a small idea of something you could give them for Christmas.
The ideas can be small and inexpensive or large and impressive. That's not the point. The point is that when you take the time to think about others, your world feels larger. Your heart swells and perhaps grows a size or two.
Do you have a job? Thank your boss.
A special teacher? Write some kind words on a card.
Next time you go to the gym or your favourite coffee shop, maybe bring a small gift to the owner perhaps some herbs or flowers from the garden just to let them know you're thinking of them. If you have neighbours who make afternoons fun for your kids, why not bake something and tell them how grateful you are.
Too often we take the small things for granted and it leads to discontent.
The world of the generous gets larger and larger
The world of the stingy gets smaller and smaller
The one who blesses others is abundantly blessed
(Proverbs 11:24-25 MSG)
Here's my promise. If you take the time to write a different kind of Christmas list this year, by Christmas Day you'll feel richer than receiving the grandest of gifts.
Be blessed and Merry Christmas!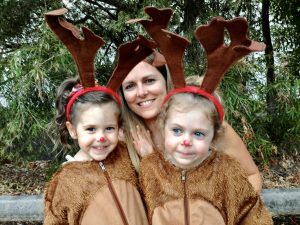 Oh and P.S. Here's a link to two of my favourite (mildly healthy) recipes. Paleo Rum Balls (I just finished making these) and Gingerbread Bliss balls (made them last week—yum!) Here's a link to some other faves too.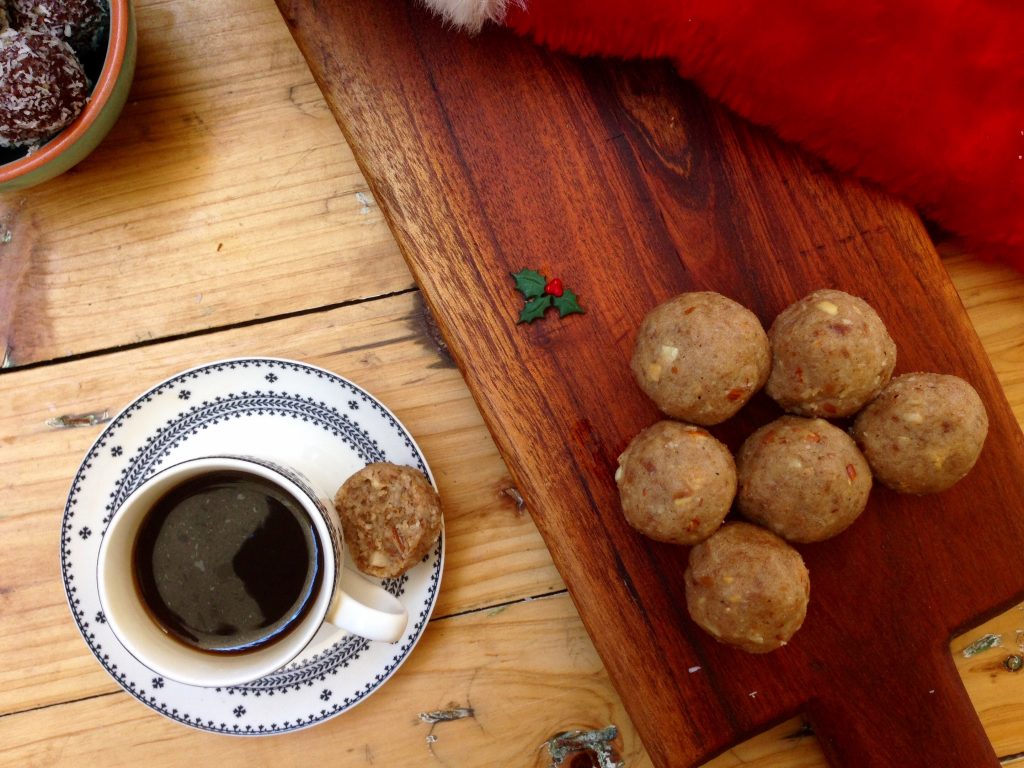 Carly is a writer living on the Gold Coast, Australia with her husband Joe and their two girls: Beni and Selah. She is a passionate follower of Jesus Christ, a lover of His Church, His people, His Word and life in general. 
Her first book Daughter Wait! is an engaging conversation on dating and relationships as well as a memoir where she shares her heartbreaking experience of unplanned pregnancy, abortion and the road to restoration.
Daughter Wait! is an invitation to consider a different approach to dating and relationships.

Written in Carly's unique conversational style, you'll cry, laugh and cheer as you follow her story of love and loss. Daughter Wait is a timeless reminder that regardless of your past, God has the best for your future