His Presence: the Summit
John 14:12-14 "Most assuredly, I say to you, he who believes in Me, the works that I do he will do also; and greater works than these he will do, because I go to My Father. 13 And whatever you ask in My name, that I will do, that the Father may be glorified in the Son. 14 If you ask anything in My name, I will do it.
How would we respond in worship if knew Jesus was physically standing in our midst? What would we say to Him? How would we sing? Would we be easily distracted (me, if I'm honest pausing mid-song in the congregation to add green beans to my shopping list for that salad I want to make on Wednesday—no judgement here).
More importantly, what would Jesus be doing? How would he respond to our worship?
No doubt He would be doing similar to what is written in the Bible. Bringing healing, changing mindsets, bringing hope, prophesying, fulfilling promises, opening the eyes of the blind, meeting needs and speaking love as only He can.
The Bible makes it clear that when Jesus went back to Heaven to be with the Father, it was in our best interests. Because he was going, the Holy Spirit could come and reside within us. And because the Holy Spirit now resides within us, we now carry the same power that Jesus carried within Him as he walked the earth.
John 16:7 Nevertheless, I tell you the truth. It is to your advantage that I go away; for if I do not go away, the Helper will not come to you; but if I depart, I will send Him to you.
John 16:13-15 However, when He, the Spirit of truth, has come, He will guide you into all truth; for He will not speak on His own authority, but whatever He hears He will speak; and He will tell you things to come. 14 He will glorify Me, for He will take of what is Mine and declare it to you. 15 All things that the Father has are Mine. Therefore I said that He will take of Mine and declare it to you.
Philippians 2:5-11 Let this mind be in you which was also in Christ Jesus, 6 who, being in the form of God, did not consider it robbery to be equal with God, 7 but made Himself of no reputation, taking the form of a bondservant, and coming in the likeness of men. 8 And being found in appearance as a man, He humbled Himself and became obedient to the point of death, even the death of the cross. 9 Therefore God also has highly exalted Him and given Him the name which is above every name, 10 that at the name of Jesus every knee should bow, of those in heaven, and of those on earth, and of those under the earth, 11 and that every tongue should confess that Jesus Christ is Lord, to the glory of God the Father.
We could park on the above scriptures for weeks. There is so much to meditate on. The simple truth is:
Jesus said that we would do greater things than Him through the power of the Holy Spirit.
When we lift up the name of Jesus, glorify Him and remind ourselves who He is and what He has done, we place Him in His rightful place on the throne. We are aligning our hearts and minds with Heaven and inviting the Holy Spirit to move in and through us to fulfil the word of God: to do greater things than Jesus.
Whatever Jesus did we should have faith to believe that by the power of the Holy Spirit, we can see even greater things happen.
Within the presence of God, should expect to see all the attributes of God reflected. These attributes are any characteristic or by-product of God the Father, Christ the Son and the Holy Spirit. We come to know these attributes in detail as we read the word and experience them for ourselves.
Through the Bible, we read about the presence of God (being either Father, Son or Spirit) bringing:
Anointing
Boldness
Comfort
Companionship
Endurance
Faith
Faithfulness
Forgiveness
Freedom
Gentleness
Gift of tongues
Goodness
Grace
Guide
Guidance
Healing
Health
Help
Hope
Infilling of the Holy Spirit
Joy
Kindness
Life
Light
Love
Mercy
Miracles
New Life, second chance
Patience
Peace
Perseverance
Power
Promise
Provision
Purpose
Redemption
Rest
Restoration
Salvation
Self-control
Strength
Truth
Vision
Wisdom
The list could go on. Whatever we need is right there in His presence. And now, He has gifted us with the ability to access these things through faith.
What is it that you need right now? Do you have faith to believe that through His presence He can provide an answer? Take the time to look up a scripture and attach your faith to the word of God.
Be blessed,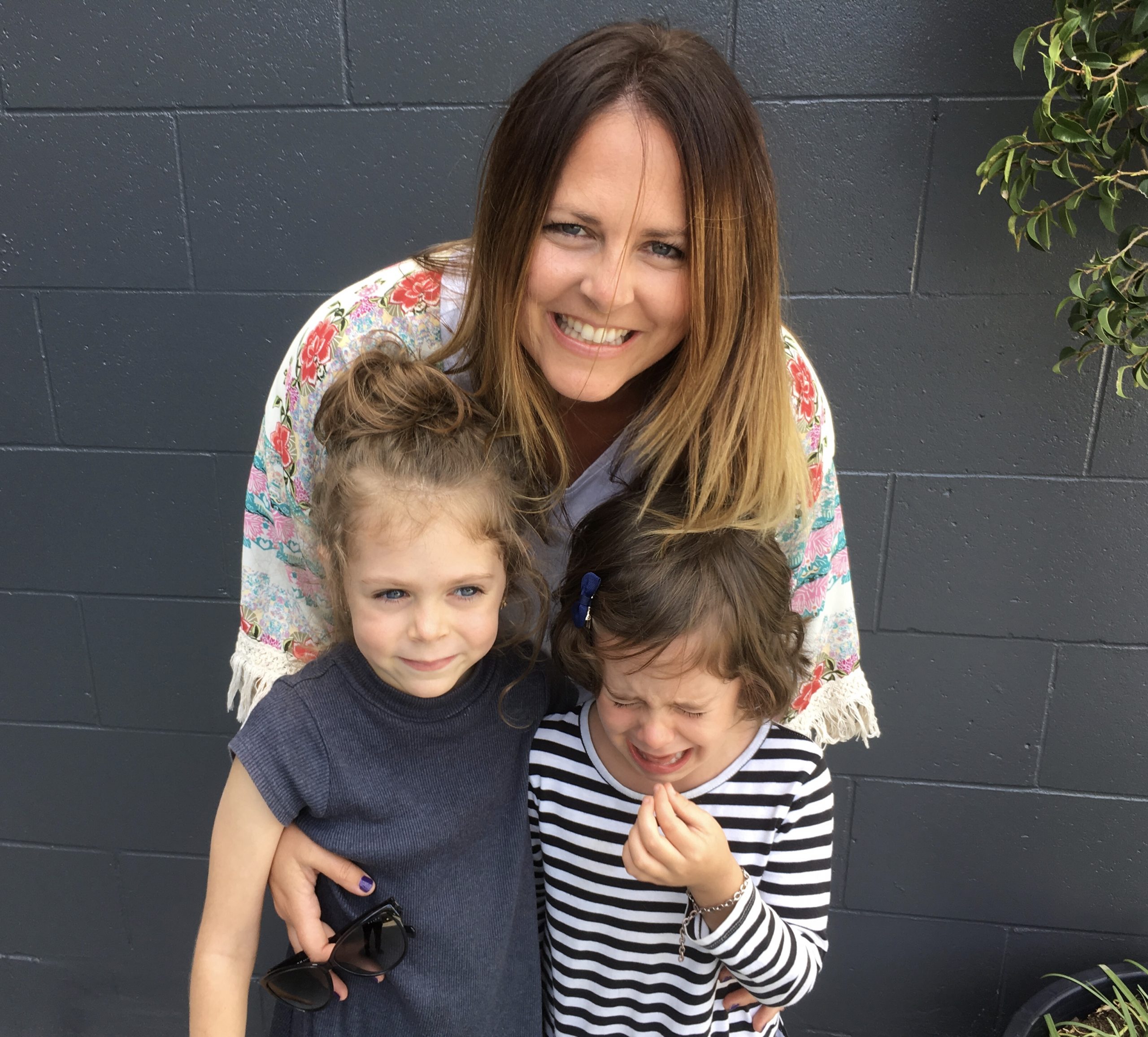 Carly is a writer living on the Gold Coast, Australia with her husband Joe and their two girls: Beni and Selah. She is a passionate follower of Jesus Christ, a lover of His Church, His people, His Word and life in general. Daughter Wait! is the first of many books she hopes to write. 
Her first book Daughter Wait! is an engaging conversation on dating and relationships as well as a memoir where she shares her heartbreaking experience of unplanned pregnancy, abortion and the road to restoration.

Daughter Wait! is an invitation to consider a different approach to dating and relationships. If you have ever wondered:
How do I have a Godly relationship?
How do I know if he is the one?
What are realistic boundaries in a Christian relationship?
How do I move on from a broken heart?
Then this book is for you.
Written in Carly's unique conversational style, you'll cry, laugh and cheer as you follow her story of love and loss. Daughter Wait is a timeless reminder that regardless of your past, God has the best for your future